CVSAN
Bulky Items Reusable Materials Pickup
THE BULKY ITEM/REUSABLE MATERIALS PICKUP PROGRAM:
Residents are limited to 7 cubic yards (3' x 3' x 21') per set-out. A fee is charged for materials exceeding 7 cubic yards.
No items over 75 pounds (except for furniture and appliances).
Extra pick-ups can be arranged for a fee.
Please label items that are meant for donation. All other contents will be sorted for recycling or landfill.
PLEASE REMEMBER:
Place items within 3 feet of the curb by 6:00 a.m. on the scheduled pickup day.
Do not set items out more than 24-hours in advance.
Do not block the street or sidewalk.
Canyonlands residents will coordinate a suitable collection location with ACI when scheduling their pickup.
ACCEPTABLE ITEMS FOR BULKY PICKUPS:
Every best efforts will be made to reuse or recycle these items:
Scrap metal
Up to 4 car or light truck tires (rims must be separated from the tires)
Household furniture, pillows, and mattresses
Housewares, TVs, electronics, and appliances (remove or seal doors)
Books, CDs, VHS, DVDs, Magazines, and Framed Pictures
Clothing, textiles, shoes, belts, purses and craft/sewing items
Please use your regularly scheduled green cart collection service for plant materials (landscape trimmings) and clean untreated wood scraps to ensure this material is diverted from landfill disposal.
Excess plant materials & wood up to 6'' in diameter (tied in bundles not longer than 4') will be collected in the bulky program. Please contain all loose plant materials such as leaves and small landscape trimmings in paper bags, compostable bags, or small cardboard boxes to help divert these materials from landfill disposal. Compostable plant materials set out in plastic bags will be landfilled.
PLEASE NOTE: Pressure-treated lumber and other treated wood waste (referred to as TWW, ex. from fencing or decking) are not accepted in the Bulky & Reuse Pick-Up program because these materials have been considered hazardous waste in California since 2021. For information about where to transport treated wood waste, please reference the Department of Toxic Substances Control Requirements for Generators of Treated Wood Waste (TWW) Fact Sheet.
Natural wood that is painted or has a surface finish such as lacquer, shellac, polyurethane, and varnish is not considered TWW, and may be set out for pick-up in the Bulky and Reuse program.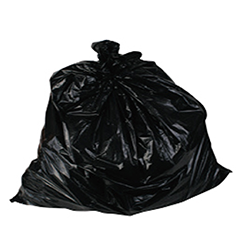 Non-recyclables & non-compostable items will be sent to the landfill.
– Please bag, box, bundle, or contain trash.
E-waste and large appliances such as:
– TVs, electronics, and appliances (remove or seal doors)
Please place reusable items separate from items to be sent to the landfill and included some signage (our ACI donation sign or handwritten sign) to clearly indicate what is set aside for donation. These will be sent to a sorting/donation facility if deemed in resalable condition. (no receipts given for these items).
PLEASE NOTE:
All items placed our for reuse need to be in good, working, re-usable condition with all parts, no holes, or stains. Ask yourself, "Would I give this item to my family member or friend for reuse?" Anything that is broken or stained/dirty will be placed in the garbage.
Donatable items such as:
Books & magazines
Dishware, glasses, cutlery, & cookware
Household & office furniture (in clean usable condition). *Furniture with fabric will be accepted for disposal only.
Home décor – knick-knacks, baskets, & other decorative items
Jewelry, shoes, belts, purses, hats, watches, & other accessories
Picture & picture frames (not broken)
Small working household appliances & electronics
Click here for an expanded list of reusable items.
Click here for a printable sheet to place on your ACI bulky item/clean up/reuse materials.
THESE ITEMS ARE NOT ACCEPTED IN THE BULKY ITEM REUSABLE MATERIALS PICKUP PROGRAM:
CONTACT US TO SCHEDULE A PICKUP.
PLEASE NOTE: Appointments are not available during Holiday Tree Collection. Requests made at the end of the calendar year may not be fulfilled within the calendar year. Please schedule appointments in advance.